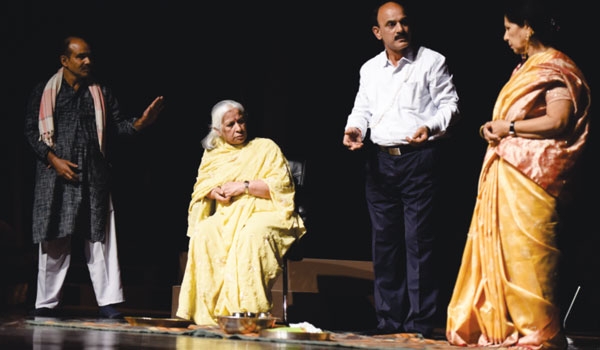 21-Dec-2019 7:00 PM

Tsta Bta Lutt Bub


Tsta Bta Lutt Bub (Kashmiri/110 mins with interval)Dir.Upinder Khashu. Prod. Dab A Theatre Group. A hilarious, satirical play that revolves around the Kashmiri family culture and the impact of generation gap in maintaining age old rituals. Most of the dialogues will be delivered in undiluted Kashmiri diction and everyday speech. Entry free on first come first seated basis. Venue: The Stein Auditorium


-------------------------------------------------------------------------------------------------------------------------------------------------------------------------------------------------------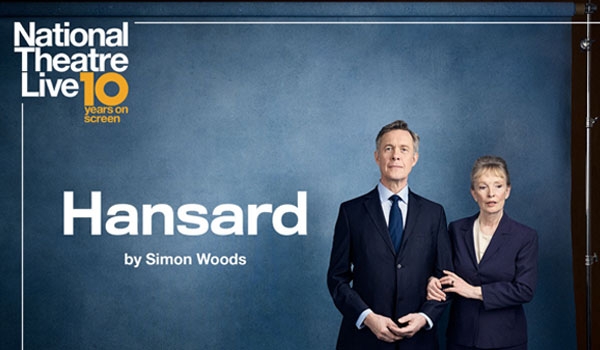 22-Dec-2019 3:00 PM

Film & Theatre - NTLive Broadcast. Hansard


NTLive Broadcast. Hansard(Eng/2019/80 mins) Dir.Simon Woods.A two-handed play performed by theatre legends Alex Jennings and Lindsay Duncan, full of witty banter and stinging one liners. Set against the political landscape of 1980's Thatcher Britain, what starts out as personal digs between a married couple after work on a Friday night crashes into political judgements that brings secrets from the past spilling out of the closet.Tickets at Rs.500, Rs.350 & Rs.250 available on bookmyshow.com & at the Programmes desk, Habitat World, IHC. An Old World Culture presentation.Venue: The Stein Auditorium

Book Now

-------------------------------------------------------------------------------------------------------------------------------------------------------------------------------------------------------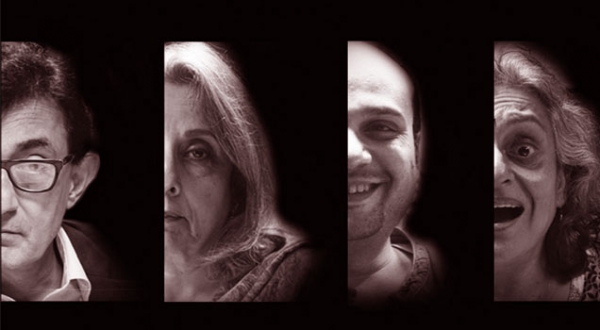 22-Dec-2019 7:30 PM

Leftovers


Prod. Yatrik. Watch four lives, Four Voices take a humorous & ironic view on the 'leftover' bits in life & things. The unfinished business of things. Sprinkled with humour, satire, nostalgia and of course some Leftovers. Set in a series of 4 short monologues titled: Language & Lingo - Sunit Tandon; Khat - Sabina Mehta Jaitly; Death by Discussion - Vishaal Sethia; Half Kg Less - Sohaila Kapur.Tickets at Rs.500, Rs.350 & Rs.200 available on bookmyshow.com & at the Programmes desk, Habitat World, IHC. An Old World Culture presentation.Venue: The Stein Auditorium

Book Now

-------------------------------------------------------------------------------------------------------------------------------------------------------------------------------------------------------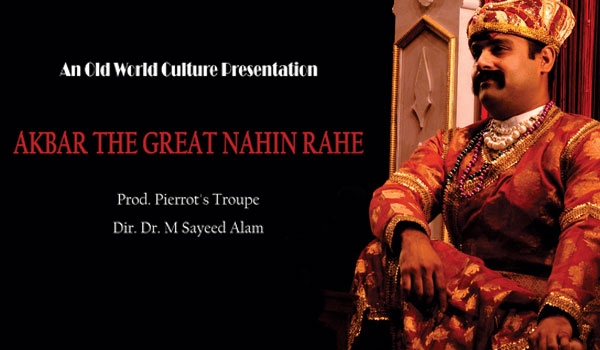 04-Jan-2020 7:30 PM

Akbar The Great Nahin Rahe


Cast: Dr. M Sayeed Alam, Aryan Pratap Singh, Rahul Paswan, Shiva Sood, Gyanesh Sharma, Bilal Mir, Hemanki Soni, Chaitnnya Puri, Sushila Anand, Aarifa Noori, Mrinal Mathur, Shubham Gaur, Tanay Tarany, Bhumi, Nikhat, Siraj, etc.

Akbar The Great Nahin Rahe is Pierrot's Troupe's latest Comedy: A Hinglish Play with every comic shade - spoof, mimicry, satire and farce.

What happens when Akbar's greatness is questioned? He finds support in heaven from Ashoka to Alexander to Atal Ji. But, to redeem his name, he needs someone on earth.... that too from the world of media; a Media Mughol, precisely.
Who will he or she be?
To elaborate, this comic take on Akbar's Greatness introduces us to a 'Special Area' in heaven – LUTYEN's SWARG -- meant for kings and emperors whose people call them 'The Great'.

'It is discovered one day that the people no longer give that title of 'Greatness' to Akbar. Akbar comes back to earth to reclaim his identity and redeem his name.

He finds several allies in Heaven. But, he must convince the people of India, and to do that he finds an unlikely ally. Who is this ally? Will he make Akbar The Great again? The audience goes through a roller coaster of dramatic comedy as Akbar sets out on his mission.

Tickets at Rs.200, 350, 500 are also available at the Programmes Desk, Habitat World, IHC. An Old World Culture Presentation.

Book Now

-------------------------------------------------------------------------------------------------------------------------------------------------------------------------------------------------------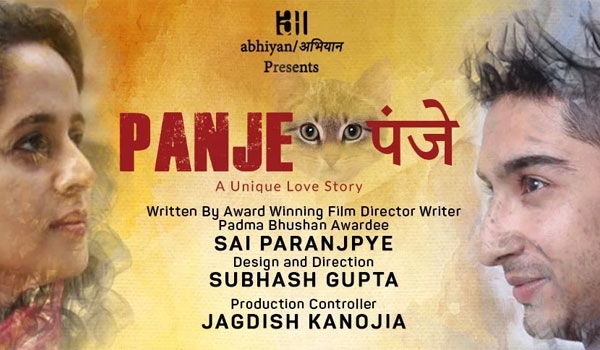 05-Jan-2020 7:30 PM

Panje


Cast: Nusra Mehboob, Shantanu Shukla, Siddharth Tyagi, Kajol Dubey, Jai Prakash, Tushar Bhatia Synopsis: Soniya, the childless youthful wife of a business tycoon whiles away the weary waiting hours with quadrupeds. She brings in two alley cats to keep herself busy and to enjoy her time in the absence of her husband who never shows up. Life takes a turn when a charming young man, a friend of her nephew visits her. Her empty days are filled up with love.

Her chauffeur, who is always in search of how to get rich, gets the hint from the maid of their love affair. He gets the photographs to prove her infidelity and starts blackmailing the lady. Maid wants her share of loot which the chauffeur never gives her.

Soniya and her much younger lover decide to leave the city to be together forev-er. Maid in order to take revenge on the chauffeur informs the tycoon about Soniya's plan of fleeing away. While she is waiting for her man charming, the phone rings to inform about an accident and consequent death of the young man. The sahib had arranged to knock off the lover.

She turns back to the bottle for solace. She is completely sloshed when the chauffeur comes to return the car keys for he can no more blackmail her. She tries to get up, chauffeur helps her to her bedroom where they end up.

Throughout the play, the domesticated cats expose the hypocrisy, the arrogance, the cruelty, the greed, the cynicism and the tragic loneliness and helplessness be-hind the respectability that characterizes the wealthy upper class. Through cats, are depicted the aspirations of the poor who are blinded by the glitter and glam-our of their masters.

In the end one is compelled to think, these are THE CLAWS OF ANIMALS or HU-MAN BEINGS with their ruthlessness and capacity to draw blood.

Tickets at Rs.200, 350, 500 are also available at the Programmes Desk, Habitat World, IHC. An Old World Culture Presentation.


-------------------------------------------------------------------------------------------------------------------------------------------------------------------------------------------------------
---
Theatre at Habitat World
The iconic Stein Auditorium at Habitat World hosts some of the best theatre from India and abroad every month. With a curated selection of the most riveting storylines and well-received performances, our contribution in reinvigorating theatre in Delhi has been constant and praise-worthy.

While on the one hand we have presented performances of the best and brightest stars of the theatre industry, on the other hand we have served as a nursery that has nurtured budding talent and seeded festivals that are today blazing their own trail in their promotion and support of theatre. Habitat World has expanded the cultural options available in Delhi through theatre festivals, live shows and plays and continues to do so.