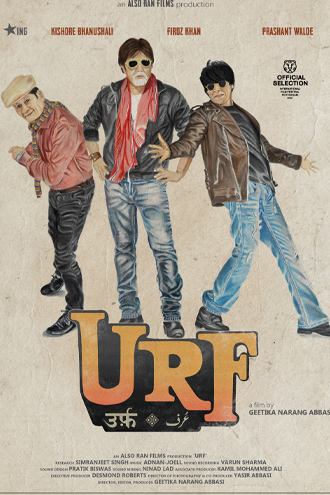 Winner – Best Long Documentary, International Documentary & Short Film Festival of Kerala, India, 2022; International Film Festival Rotterdam, Netherlands, 2022; Jio MAMI Mumbai Film Festival, India, 2022; Film Southasia, Nepal 2022; London Indian Film Festival, UK, 2022;Indian Film Festival of Melbourne, Australia, 2022; Indian Film Festival of Alberta, Canada 2022; Festival indického filmu Prague 2022; Dharamshala International Film Festival, India 2022; Red Sea International Film Festival, Saudi Arabia 2022; Chennai International Documentary & Short Film Festival 2023; SiGNS Film Festival, India 2023; Women's International Film Festival - Alappuzha, India, 2023;Buenos Aires International Festival of Independent Cinema (BAFICI), Argentina, 2023; New York Indian Film Festival, USA, 2023
To look like a film star is one thing, to be a lookalike of one is quite another. The latter comes with a stamp of 'urf' or 'also known as' for life.
In the alleys of the Hindi film and television industry, they are usually known as duplicates, juniors, body-doubles – the monikers are many. 'Urf' navigates beyond these labels and explores who they truly are – actors, mimics, fans or more.
The film delves into the lives of Kishore Bhanushali, Firoz Khan and Prashant Walde, lookalikes of superstars Dev Anand, Amitabh Bachchan and Shah Rukh Khan, respectively. Their collective narrative unravels the world of a lookalike, who tends to gain a relatively easy entry into Bollywood but only at the cost of one's own identity.
The identity conundrum aside, they bring in perspectives on stardom and cinema, mimicry and acting, along with their own dreams and struggles.