FILM TITLE
Akoman (Colours of a Rebel Sprout)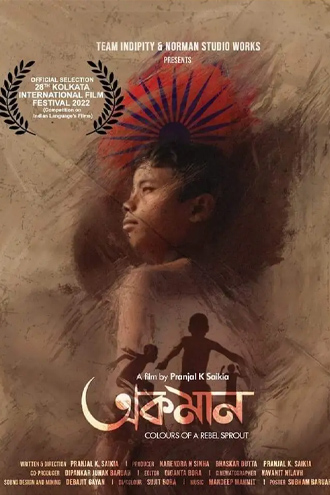 World Premiere at 28th Kolkata International Film Festival 2022 (Indian Language's Competition); 18th International Film Festival of Thrissur 2023; International Premiere at 14th Indian Festival of Melbourne 2023 (Indian Summer).
Dwelling in a remote village of North Eastern India, Assam, Akoman is a 12
year old child having normal aspirations like having a national flag of his own. However, his
financial situation does not allow him the same. In an attempt to make his own flag, he discovers a flag in his granary. Surprisingly, it is not the national flag. Vacillating between the two flags, he discovers realities about his missing father, insurgent ideologies and more.