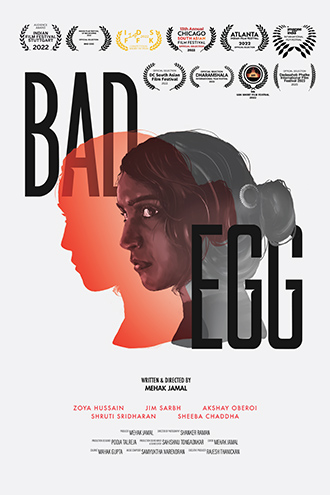 Shorts package- Best of Critics Choice Awards 2023 by the Film Critics Guild.The Critics Choice Awards celebrate the best short films, web series and feature films from the past year across 23 categories. The shorts film package presents a selection of nominations for the 2023 awards, curated by the members of the Film Critics Guild.
Sadabahar (Konkani, Hindi / 2021/ 13 mins) Dir.Suyash Kamat. A tragicomedy rooted in the feeling of home and belonging for the members of a wedding brass quartet, Sadabahar.
Pottan (Malayalam/2021/10 mins) Dir.Vinesh Chandran. A ray of light, a new hope has the unique power to demolish the darkness and discrimination of an evil mind.
Night Saloon (Malayalam/2021/ 12 mins) Dirs.Rony David Raj, Rahul R Sarma , Nerambokku. A clever adaptation of Just Lather, That's All.
Gray (Hindi / 2022/ 30 mins ) Dir. Sakshi Gurnani .Gray emphasises on the importance of consent, which is required to form a romantic relationship
Footprints (Bengali / 2023 / 24 mins ) Dir. Tathagata Ghosh .Through an arduous day in the life of an impoverished help, there's a subtle yet sharp commentary on class divide.
Bad Egg (English/ 2022 / 28 mins ) Dir.Mehak Jamal. Zoya receives a disturbing call from her mother - her sister Zara has gone missing during the pandemic. Surprisingly, Zoya isn't rattled enough. She's hiding something, all of which leads back to the fateful night of a party. Throughout the film, Zoya interacts with her surroundings as if she's re-calibrating to them. As the plot unravels, so does she. In this story, appearances can be very deceiving.